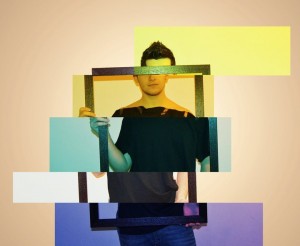 A product of '86, Italian born Fabio Gianelli has spent exactly half his life doing what he does best: making dance floors sweat.
At the age of 13 he entered the music world with his very first turntable and mixer. Since then he has not strayed from the realms of electronic music.
In 2006 he began producing his own tracks. His style has changed significantly since those early ventures into production but Fabio is still proud of his musical routes and the path he began to forge for himself.
Between 2006 and 2009 Fabio passed from electro to techno, via house and tribal and released on labels including: Maschine, Ocean Dark, International Freakshow, Thirtyonetwenty, BangBang!, Supplement Facts. He also developed his taste for touring playing clubs like Rex in Paris, The Egg in London, Studio 80 in Amsterdam.
Between 2009 and 2011 Fabio desired to create a more personal and profound direction. This studio time led to many focused productions and the creation of his own label District Raw.
Emerging from this focus, determination and highly personalised sound Fabio collaborated with Audiofly releasing 'Phat & Floating EP' on their Supernature label, followed by the 'Grenouille EP' on their other imprint Maison D'Etre.
Alongside his multitude of productions he has also remixed many accomplished acts including Re.You for Avotre, Darius Syrossisn for Viva Music and Yakine for Fabio's own imprint – District Raw.
Early 2012 began with the release of 'Mind Blowing EP' on the German label Kindisch. In June, Fabio's track 'Mercury Star' features on Get Physical compilation Full Body Workout Vol.9 with another EP 'Let the Spirit Sing' dropping on July 16th on the esteemed German label. He also features on Steve Lawlers' upcoming Viva Music Warriors Compilation with 'Real'. This will be followed by a new release for Maison D'Etre coming in Autumn with some top secret remixes.
http://www.facebook.com/pages/Fabio-Giannelli/34004972761?sk=info